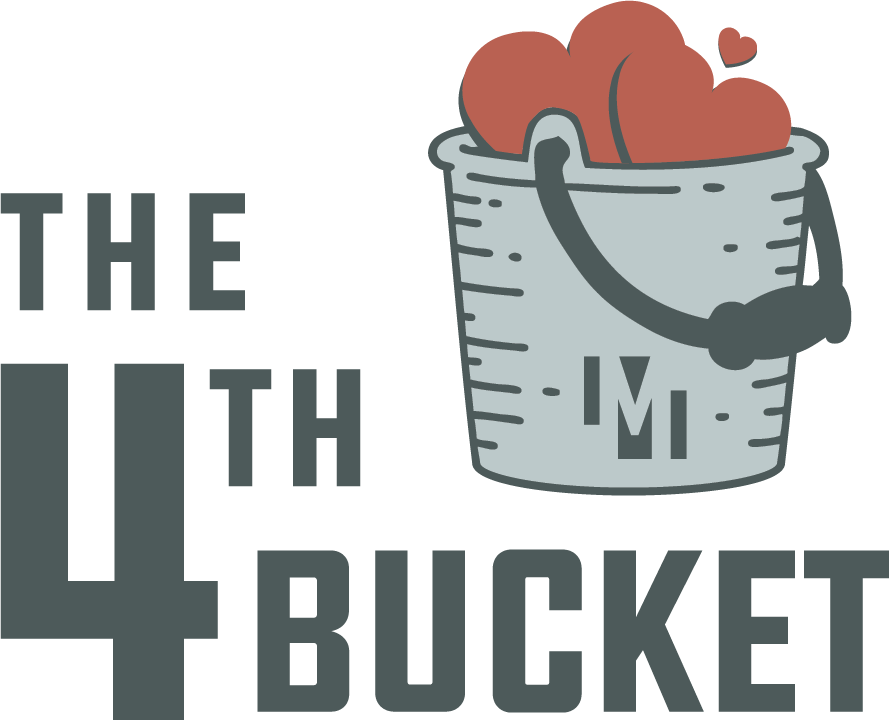 To truly live a fulfilling life, we believe there's a fourth bucket of retirement planning that needs to be filled: one that helps address the needs of others.
Lifting Our Community Is Part of Our Mission
At Mediate Financial, we're passionate about giving back to our community, because we believe it's the duty of locally owned businesses to uplift those around us.
As we share with you all, you typically want your retirement planning focus to be on three buckets, which address short-term, intermediate and long-term needs. Over the years, though, we've realized that a fourth bucket — one that serves and supports others — also must be filled to live a life of significance and purpose.
Together, we use our service, talents and treasure to find fulfillment in retirement and make sure this bucket overflows with gratitude and pride.

Diaper Drive for Project MKC
For our first "Perfect 1/2 Day" in November 2022, our team assisted several other amazing volunteers in wrapping diapers at the Diaper Bank at Project MKC. The Diaper Bank provides over 55,000 diapers a month to their partner agencies, which they then distribute to those in our community who need them most.

ANNUAL CHILDREN'S NEEDS COLLECTION FOR PROJECT MKC
To mix it up for our annual collection during the holiday season, our clients helped us gather supplies that children need most thanks to the resources on Project MKC's website. As always, the turnout for client donations was great and we even matched the monetary donations made.
Every holiday season, our team members fill up shopping carts with goodies to fulfill wish lists filled out by local kids. Our clients also go above and beyond with their donations to our annual toy drive, which supports Mahoning County Children Services. Your collective generosity helps ensure hundreds of kids will wake up excited with gifts under their trees.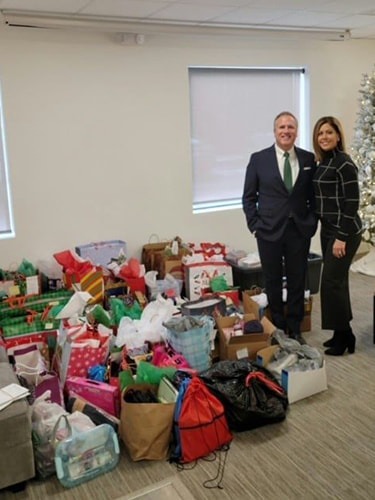 No one should go to bed on an empty stomach. Our food drive, held every summer and supporting Second Harvest Food Bank of Mahoning Valley, reflects that aim. In the four years since its inception, this initiative has raised nearly 2,000 pounds of food along with $2,340, which amounts to around 14,000 meals for those who need them most.
It's important to ensure our elders don't feel forgotten. Succulents for Seniors, one of our newest initiatives, offers clients and team members an opportunity to paint and write inspirational quotes on flowerpots that house succulents. These care packages are then hand-delivered by our staff to residents at the Windsor Nursing Home at Omni Manor.
Pinwheel Planting for National Child Abuse & Neglect Prevention Month
April is National Child Abuse & Neglect Prevention Month, and our team recognizes this each year by closing our offices for a few hours so we can plant pinwheels at Boardman Park. Everyone here participates in helping us raise awareness for this important issue, with over 800 pinwheels planted in the first year of this effort.
Teaching Financial Literacy to Area High Schoolers
It's never too early to start leveling up your financial knowledge. Our team leverages its expertise to help area teens improve their financial literacy, including at a recent speaking engagement at Boardman High School. Budgeting tips, best money-saving practices and the importance of compound interest were among the topics our staffers had the pleasure of covering at this event held at their high school alma mater.
CAREER TALK AT STRUTHERS HIGH SCHOOL
Picking careers can be difficult! That's why classes that introduce high school students to different career options are so important. Members of our team were fortunate enough to be invited to speak at one of Struthers' classes to discuss their jobs as financial professionals and what the industry entails.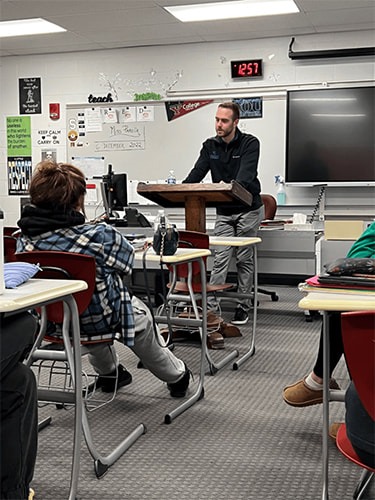 Serving those who served our country is our greatest honor. We've devoted workdays to assisting our local chapter of Veterans' Outreach, helping organize food distribution to veterans and complete pressing administrative tasks. Barbara Smith, a Veterans' Outreach team member and Mediate Financial Services client, helped coordinate this special partnership.
RETIREMENT TALK AT PERI EVENT
Chris was invited to speak at a Public Employee Retirees, Inc., event on the importance of tax planning in retirement. For taking the time to share his knowledge, Chris received an Ambassador Award from the organization.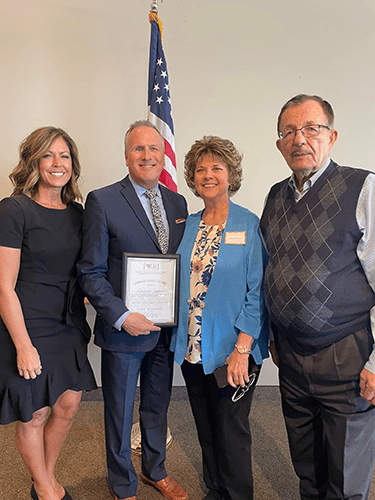 We're proud to offer clients opportunities to give back with us. For more information on how you can lend a helping hand, call 330.702.3556 or send an email to info@mediatefinancial.com.