Clear View Retirement Plan
Using our 3-step Clear View Retirement Plan, we will not only bring your vision of the perfect retirement journey into full focus, but we will also provide an easy-to-understand roadmap to help take you to your dream destination.
The first step toward enjoying your ideal retirement is determining what your ideal retirement truly looks like. We start by having a casual, comfortable conversation so we both have a clear picture of your goals, needs, hopes and concerns.
In our second meeting, we analyze your current financial situation and identify potential potholes that could detour your journey. Together, we'll develop a strategy that clearly illuminates your unique path to retirement joy.
This is the moment when we present, review and implement the custom strategy that will help you have a clear view of the retirement you long have envisioned. All that's left for you to do is make the most of it!
Watch … and Learn
Catch Chris Mediate and the Mediate Financial team on TV each week discussing tips, trends and issues on "The Mediate Retirement Report."
9:15 a.m. during the 21 WFMJ newscast
A Clear Choice
Mediate Financial is the Readers' Choice for best Financial Investment Company
At Mediate Financial, we're all about serving the community. And our community has taken notice, naming us as the best Financial Investment Company in the Readers' Choice awards sponsored by The Vindicator!
The Readers' Choice awards are hosted annually by The Vindicator, one of the oldest, most respected and iconic newspapers in the Youngstown, Ohio, area. Members of the community nominate local businesses for recognition, and winners are selected by popular vote.
We are honored to receive such an outpouring of support from our friends, family, clients and community. It's a great reminder of why we do what we do — and we're dedicated to continuing our mission of making a positive impact in the lives of everyone we work with!
Any media logos and/or trademarks contained herein are the property of their respective owners, and no endorsement by those owners of Chris Mediate or Mediate Financial is stated or implied.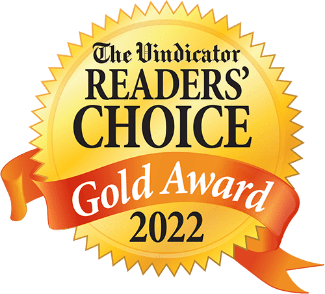 Financial Information Made Clear
Retirement Resources Ready for You
Clearview Finance, by Mediate Financial Services
Retirement fundamentals and the very latest in money trends – in focus. Subscribe to our YouTube channel for the most recent posts from Mediate Financial, and access our video archives anytime for insights on key financial topics
Food for Thought
Attend one of our informational seminars to learn more about retirement income strategies, wealth management and other topics that impact your finances and future.
Check back soon for upcoming events!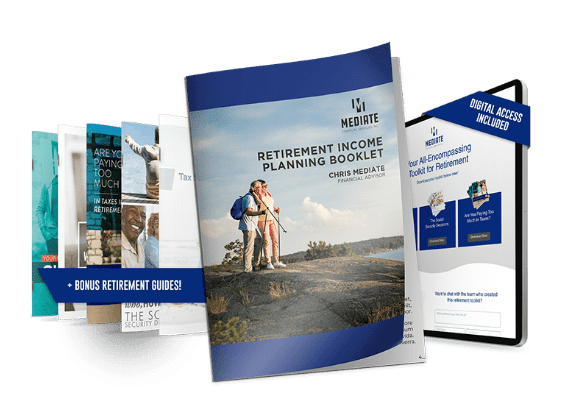 Ready to build your dream retirement? We've got all the tools necessary to help you get started, from a complimentary financial budget workbook and retirement checklist to a host of free guides that cover taxes, recession concerns, Social Security and more!
Web Gems
Looking for college cost-cutting tips? Worried about a potential tax storm? Wondering when you should start taking Social Security? Check out our on-demand webinars for information about an array of retirement and financial topics.